The Tesla Model 3 is low enough from the factory that it doesn't require OEM mud flaps to meet safety standards. Plus, mud flaps wreck the smooth airflow of the vehicle.
However, if you live in a place with lots of sand or salt on the roads, or if you travel gravel roads to a summer destination, you might want to consider mud flaps.
There are quite a few options in the aftermarket world for mudflaps.
Things to keep in mind when looking for mud flaps for Model 3:
Some mud flaps are a design that wrap around the fender/outside of the body. This increases the flap's strength, but also rubs against the paint on the side of the vehicle. When sand or dirt gets inbetween the mud flap and the paint, vibrations will cause the dirt to grind through the paint. Either look for a mud flap of a different design, or install some paint protection film before installing the mud flaps.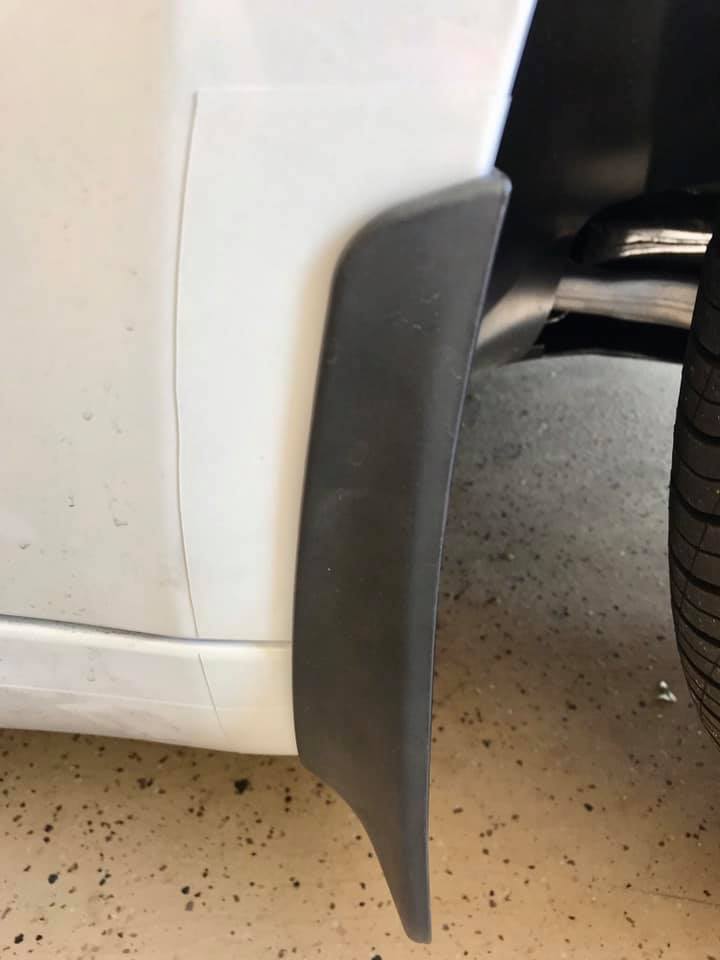 Cheap or Expensive mud flaps?
Some reputable companies, like Rally Armor, have very nice mud flaps for the Model 3, but they are quite a bit more expensive than the Amazon version.
Here is a video review of some $30 Model 3 mudflaps
Tesla Model 3 with Mud flaps