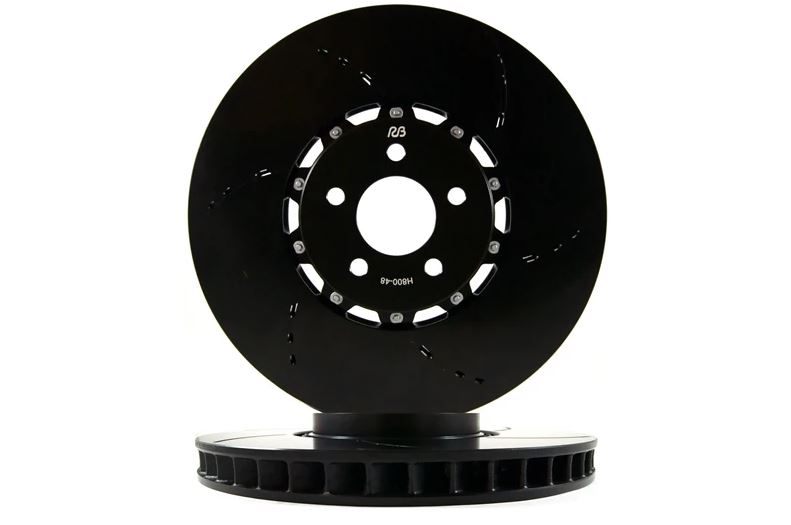 RB Big Rotor Kit Retrofit Tesla Model S Rear Calipers
Description
The Tesla Model S is a larger heavier car, so Tesla built larger calipers and brake rotors on the Model S. This kit comes with 2 large rotors that allow you to bolt on Model S front calipers.
This big rotor kit is exclusively developed by RB for upgrading your rear rotors to 365x28mm (from OE 335x20mm) with an extended bracket for an instant track duty big brake kit (BBK
)Rotor Material: Racing Formula Alloyed Gray Iron & Heat treated
Surface: EDP Coating w/cross cut grinding on friction surface
This rotor kit includes:
2 ea – RB 2pc rotors
2 ea – Caliper bracket/adaptors (TS11-BA) and hardware
Please Note:
Model S rear calipers are required to complete the installation which are not included in the price
Resources/Notes:
The Tesla Model S rear rotors are 365×28 mm, and weigh 16.3 lbs each.
The Tesla Model 3 rear rotors are 335x20mm. Base model rotors weight 16.8lbs each, and performance rotors (2-piece) weigh 14.2 pounds each.