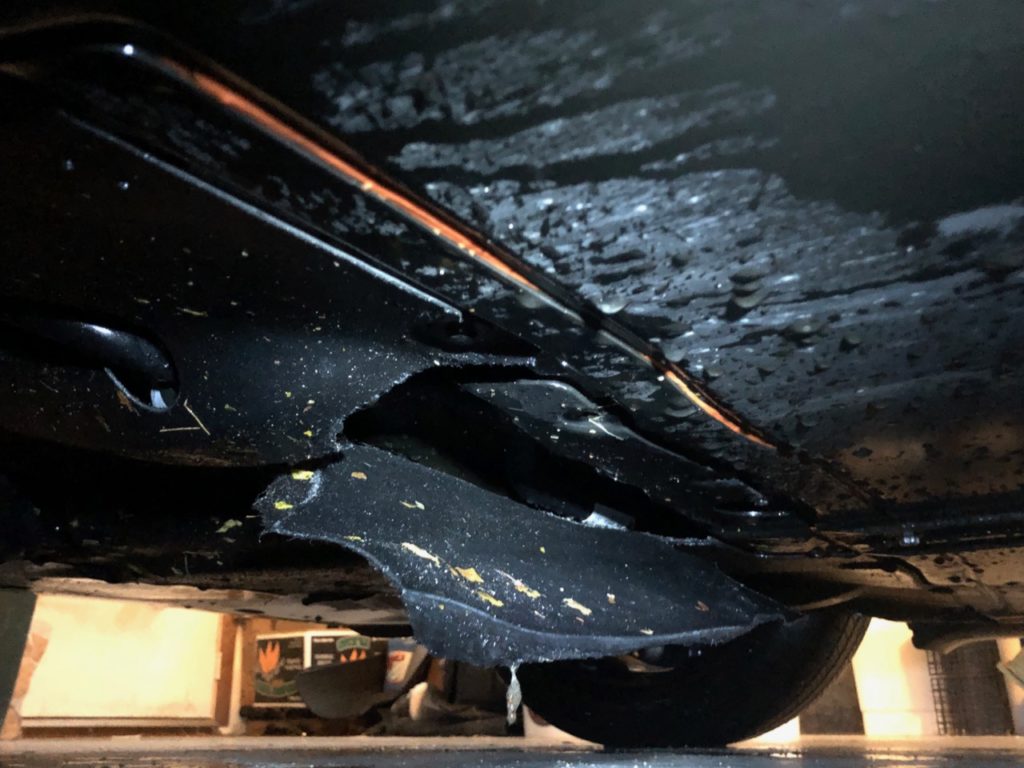 Model 3 Undercarriage Composite Tray problems
The undercarriage of the Tesla Model 3 has panels to create a smooth, aerodynamic surface for increased electric driving efficiency. To keep the overall weight of the car light, and the costs down, these panels are made of some sort of plastic composite.
There are issues with these panels – if water or snow, or water that freezes into ice, is trapped up there, the extra weight can cause the composite panel trays to rip when driving.
According to one Model 3 owner, the "M3 front aero LWRT" part cost $209 including tax and labor to replace. src