For the 2020 Model 3, Tesla stopped including bag hooks in the frunk. There is some debate that the hooks were ever intended to be hooks, or if they were simply covers for the screws. Regardless, people had been using them as grocery bag hooks, and Tesla no longer includes them in the Model 3.
Buy the hooks
If you want them, you can order the pre-2020 hooks from Tesla through their service centers. Cost is around US$1.10 each. src
ASY-M3-RBN FRUNK-LH – 1116002-00-C and ASY-M3-RBN FRUNK-RH – 1116003-00-C (parts number 2 and 3 in the diagram below)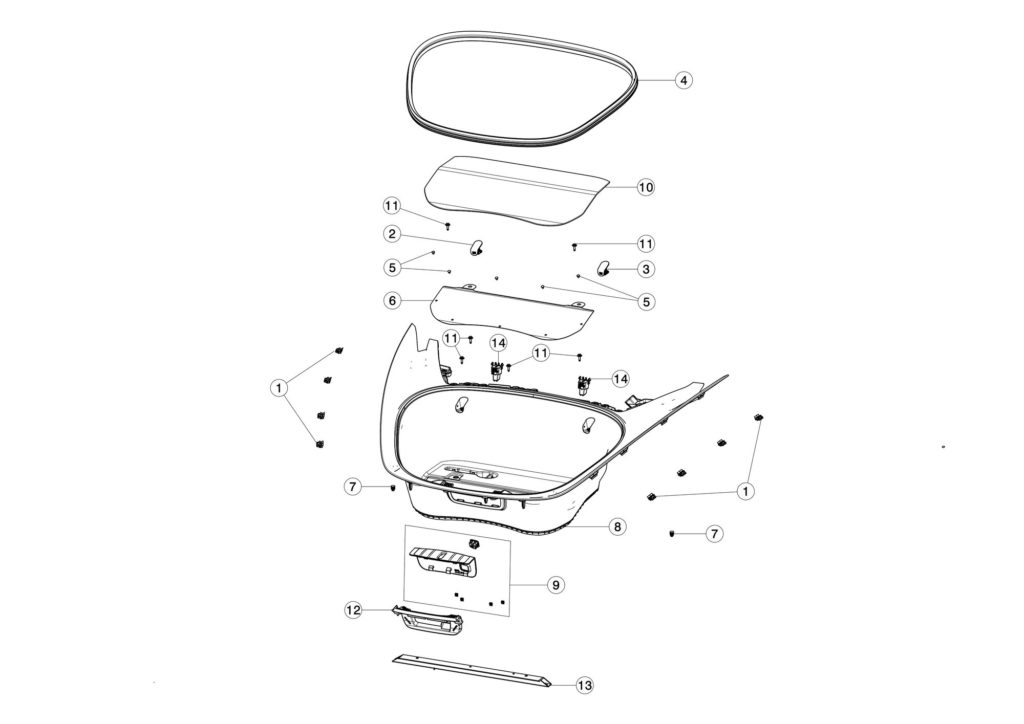 $2 I bought frunk hooks from a pre-2020.

XLR82XS TeslaMotorsClub forum source
I went to the Tesla service center parts desk and had them order me a pair. Took two days to come in and it cost me $2.36 for both

brycedb74 TeslaMotorsClub forum
3D Print the hooks
On Thingiverse, there are a couple different options for Model 3 fronk grocery bag clips. They aren't a direct replacement for the OEM version, but they work.