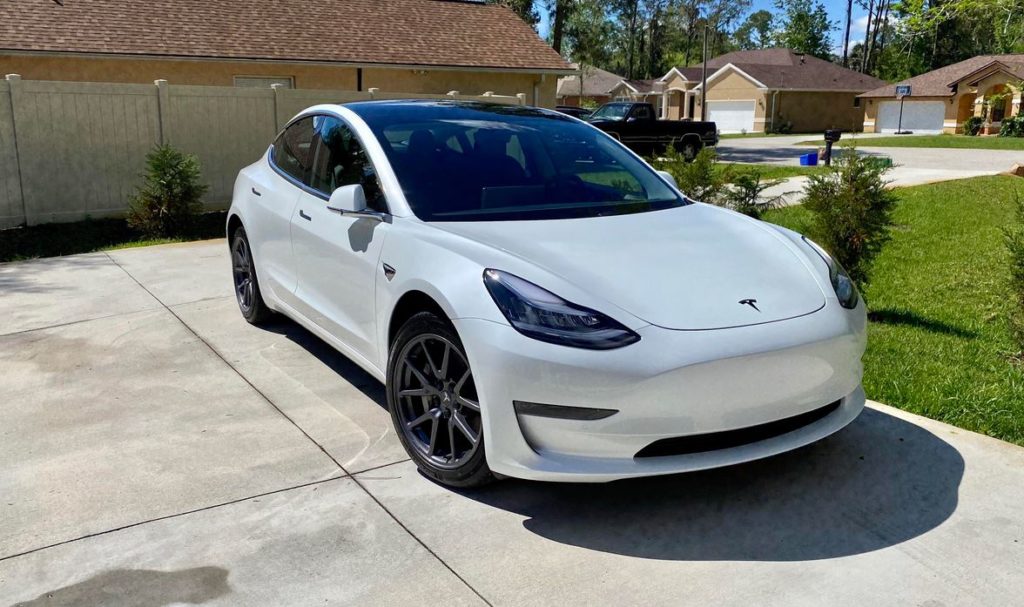 Tesla Model 3 with Adams 9H DIY Ceramic Coating
Image Details:
Model 3 Color: Pearl-White Multi-Coat
Details: 9H Ceramic from Adams Polishes used and it was very easy to do.Couple sprays on microfiber towel Gently apply to one panel at a time DO NOT PRESS HARD Wait 1-2 minutes or until you get a rainbow effect on panel Then take another microfiber towel and with light-medium pressure, buff out. 4-5 hours of cure time and you're done. I applied 3 layers on the front cause the front of the car is a damn blunt weapon for bugs lol.
Tesla Model 3 products in this picture:
https://www.reddit.com/r/TeslaModel3/comments/f...