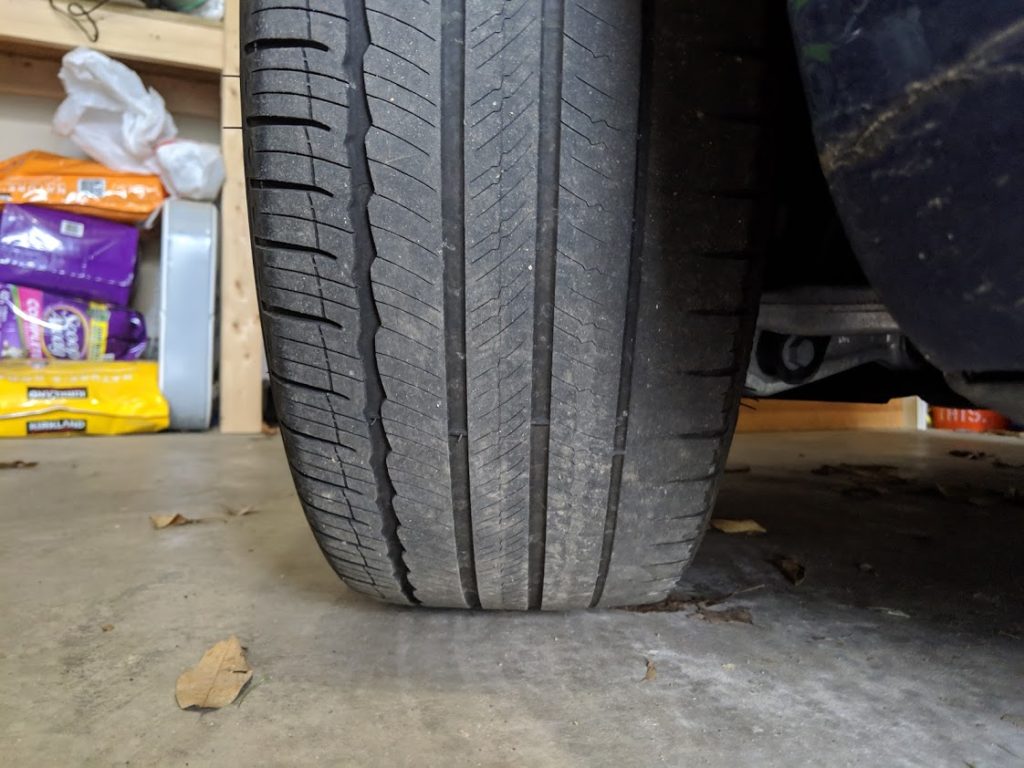 Camber Concerns on Tesla Model 3
During aggressive and hard cornering (typically during autocross or other street style racing), the tire will start to 'roll under' which then causes only a portion of the width of the tire tread to remain in contact with the road surface.
In order to prevent this from happening, some Model 3 owners have increased their tire pressure at 50 psi.
When lowering the Tesla Model 3 about one inch, the negative camber increases by approximately one degree.
With a coilover, such as the Mountain Pass Sports coilovers that drop the car 1.5 inches, you'll end up with 1.5 degrees more than the stock -0.5 degree. With -2 degrees total camber, tire wear should be even across the entire tread surface.